So you can't get enough of him! Occasionally, Swamiji also writes on other websites. Here are some of his writings I could track down from the web. I'll publish more as I find more.
How Much Should you Listen to Others?
Sometimes, you are so sure of yourself, so confident about your abilities, so hopeful regarding your endeavors, and along comes someone who challenges your assumptions, your beliefs, your capabilities. Their remarks about you, their opinion can shake, if not dash, your confidence. You no longer stand positive about your own ideas, your plans and your pursuits. The golden question is how much should one listen to others and their opinions?
The Key to Harmonious Relationships
There was a couple. They had been married for forty years. The man worried about his wife as he clearly felt that she was losing her sense of hearing. However, she would not believe him whenever he told her that. So, he approached his doctor and shared his concern. He asked if there was any method he could use to confirm and prove it to her that she indeed did need a hearing aid.
The physician told him about a little exercise to check how bad her hearing was. He advised him to loudly call out for his wife from a distance of sixty feet...
Read the full article on pickthebrain.com >>
The Art of Listening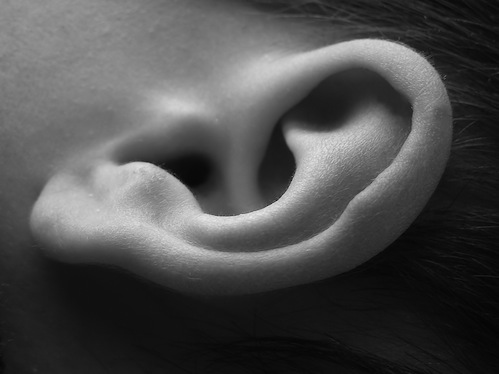 A customer walked into McDonald's and said, "One large fries to go, please!"
" Would you like fries with that?" John, the customer service guy, gave a quick automatic response.
"I just asked for fries only."
"Oh, sorry about that. Would you like to upgrade?"
"But, I already ordered large fries."
"Of course! Dine in or take-away…?"
The customer looked askance.
I find this incident funny every time I recall it. However, this story underscores something profound in the present age. Transactions happening in milliseconds, be that loading a webpage, response from...
Read the full article on pickthebrain.com >>
Happiness - Yours to Keep
Socrates, the great Greek philosopher, was once stopped by an acquaintance as he passed through the markets.
"I've something important to tell you," he said. "It's about your friend."
"That's very kind of you," Socrates said. "But, don't tell me just yet. I run all information through the Three Filters Test to ascertain if I want to know it."
The man looked somewhat puzzled as Socrates continued, "First is the filter of truth. Whatever you want to tell me, have you seen or witnessed it first-hand?"
"Umm…I actually heard it from someone," the man said, "and, it is from a trusted source."...
Read the full article on pickthebrain.com >>
Three Principles of Eternal Motivation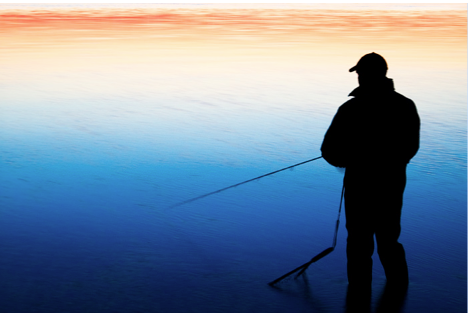 "What do you think the weather is going to be like today?" Mulla's neighbor asked him.
"Oh, the weather? It is going to be perfect today. Just the way I like it." Mulla said with great confidence.
The neighbor, somewhat surprised at the response, said, "How can you be so sure?"
"Well, it is very simple. I have learned to love whatever type of weather I get for I have no control over it," Mulla added, "but staying positive helps me feel motivated all day."
Motivation — often, many struggle to stay motivated right till the end. It can be the difference between winning and losing...
Read the full article on pickthebrain.com >>
5 Principles of Attaining Success
Almost everyone I know wants to succeed. And genuinely so. Their efforts are sincere and their intentions, noble. They even try hard. Why is it that some people succeed at most things they undertake while many others fail at anything they try? It is not uncommon to see that some people get really lucky. They end up at the right place at the right time and success just happens to them, or so it seems.
When you are serious about success, it is serious about you too. When you keep chiseling away at your goal, you learn to identify opportunities and make use of them. Today, I bring to you five principles of success. When we follow these principles, our chances of being at the right place at the right time go up significantly. These five golden principles will help you stay motivated right till the end...
Read the full article on lifehack.org >>
Forming New Habits
Some want to change certain habits in them, break the pattern and find new ground. They try to follow discipline, adopt everything they can to stay motivated including writing journals, meditation, reading self-help books and so forth, and yet they seem to make little progress, if any. They keep going back to square one before they give up eventually. Why are habits so hard to break? Or, why is it difficult to form new habits? They are serious, sincere, committed, yet they are unable to live the life they can or they so want to.
Your consciousness, your life is an aggregate of proclivities and psychic imprints that have been traveling with you over lifetimes. They make you who you are. It is for this reason that even identical twins can have different preferences, they may think and behave differently...
Read the full article on lifehack.org >>
Are you a Saint or a Scorpion?
Once upon a time, on his way to the Himalayas, was a saint, a wandering ascetic. He came across a shallow river he had to cross. Just when he was about to wet his feet, he saw a scorpion helplessly treading the water, trying to come out of the river. It was almost touching the bank but not enough to gain hold of the ground. The sage saw scorpion's struggle and decided to save it.
He picked up the scorpion in his right palm with the intention to place it on the dry surface. No sooner did he do that than the scorpion stung and rushed off the palm in frenzy, landing in the water again. It resumed its struggle to come out of water. The sage caressed his ailing right hand with his left. His body was in pain but his mind, calm...
Read the full article on lifehack.org >>
Right Rejection and Happy Acceptance
Once upon a time, Buddha, with his monk disciples, stopped by a village. His intentions were to deliver sermons and spread the message of righteousness and liberation. Some of the villagers however did not receive him well. They called him an atheist, used abusive language and asked him to leave the village. Buddha, however, remained quiet and peaceful as ever. He did not respond to any of the verbal abuse. His face expression did not change.
His disciples could not bear their master being abused, they could not see him treated that way. They felt bad and hurt. Taking cue from their master, they chose to stay quiet however...
Read the full article on thechangeblog.com>>